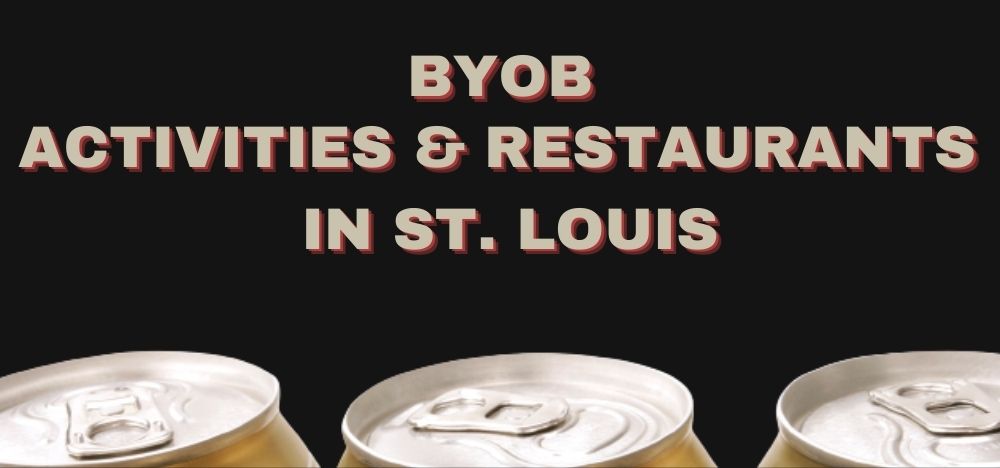 BYOB Activities & Restaurants in St. Louis
June 14, 2021, by:
Top Notch Axe Throwing
BYOB is so popular. You get exactly what you want because you 'Bring Your Own Beer.' Or, more generally, BYOB means you can bring drinks of your choosing to a venue.
When you have a group where some people like ale and some people like Stoudt, then BYOB is always a good option. Some people like to bring drinks because it saves money. Whatever reason you may have, we're here to support you because we've made a list of BYOB activities and restaurants in St. Louis.
If you think Yelp and Open Table have lists like this, you're wrong. We checked those BYOB lists, and they're inaccurate. Most of the restaurants that are listed serve excellent beer and wine. So excellent that you would feel silly bringing your own when the drink and food pairings are already perfect. So here's your insider information on BYOB activities and restaurants in St. Louis.
BYOB Activities
It's always fun to meet up with a group and serve your favorite beer. St. Louis is a vibrant city known for beer. So grab your favorite six-pack and head out for some fun.
#1 Axe Throwing at Top Notch Axe Throwing (3 Locations, all are BYOB)
Top Notch Axe Throwing is the only axe throwing venue downtown St. Louis but did you know there are 3 locations? Top Notch has a downtown location, St. Charles location, and the third location is in Ballwin. All locations are BYOB. In the case of downtown, you can walk to any of the nearby bars, breweries, or six-pack distributors and grab your favorite 6 pack and bring it with you when you throw axes. The St. Charles location is in a plaza with the award-winning Rack House. Finally, Ballwin is a town that's a little more spread out, but there are plenty of options to pick up your favorite drinks and bring them along. So choose your location, grab your favorite drinks and book axe throwing.
South Broadway Art Project
The South Broadway Art Project offers BYOB pottery classes. They recommend you get comfy with drinks and snacks as you create a beautiful piece of artwork. Known for its laid-back and fun attitude, this place is popular with anyone who wants to create near a kiln.
BYOB Restaurants in St. Louis
Sauce on the Side
Do you like calzones? Here's a restaurant that loves calzones so much so that the menu is calzones. They also have sides, salads, and desserts but let's face it, we love calzones too! Check out their website for the monthly special. For example, you'll see calzones like the 'Tony Montana.' A calzone with pulled pork, ham, house-made pickles & onions, banana peppers, swiss, mozzarella, and honey mustard sauce "on the side.") BYOB to compliment your favor calzone.
Other
Here's the thing, St. Louis has a long history of making fantastic adult beverages. Because of this history, most places serve local beers, wines, and other alcoholic drinks. We're lucky to have everything at our fingers tips, but this also means it can be difficult to find BYOB locations. So enjoy the places that we've shared, grab your favorite drinks and head out for some fun. We hope to see you soon at one of our locations throwing axes.