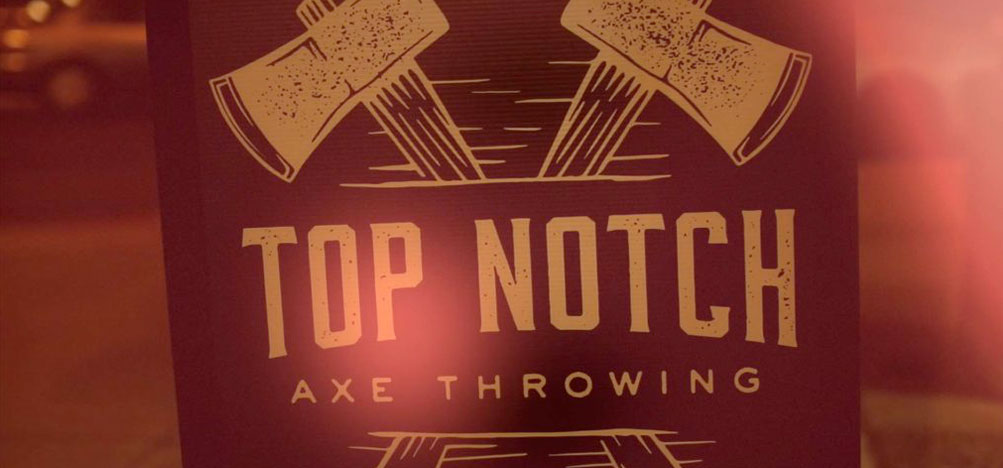 Fun Things to Do This April in Downtown St. Louis, MO
March 29, 2019, by:
Top Notch Axe Throwing
April is a busy month in St. Louis. As winter changes to spring, new seasonal activities come to life (go Cardinals!) while others are wrapping up (go Blues!). Plus the St. Louis Marathon happens this month - Go! St.Louis. If you're in town for the St. Louis Marathon, don't forget to throw axes at Top Notch. We're within walking distance of the race finish.
Here are our favorite recommendations for Things to Do - April 2019:
#1 Throw Axes at Top Notch
Top Notch Axe Throwing is ranked #1 on TripAdvisor for Fun & Entertainment because we have terrific customer service and offer a unique experience. Axe throwing is fun for everyone over the age of 8. In addition to throwing axes, we have throwing stars and cards.
#2 Try Interactive Game Play at Mastermind Room Escape
Mastermind Room Escape is the #1 ranked escape room in St. Louis. They are located on the fourth floor in the same building as Top Notch's downtown location. They have a variety of themed escape rooms including the Creepy Lair, Cardinals Quest and Diamond Heist. So grab your friends for a fun day out throwing axes and escaping a room at Mastermind.
#3 Check Out the St. Louis Cardinals Home Opener
The St. Louis Cardinals home opener is April 4, 2019 against the San Diego Padres. Top Notch is located within walking distance of the stadium and we're a BYOB venue. Grab your friends and pre-game at Top Notch. We do recommend making reservations as we are often booked on game and weekend days.
#4 Cheer on the Blues
Local NHL fans have enjoyed the regular season but there's more this year. Our beloved ice hockey team is in the playoffs. While you're enjoying the playoffs, stop in Top Notch for a few throws - Go Blues!
#5 Go Out to Eat
For St. Louis BBQ Go to Sugar Fire
This casual smokehouse is home to the 2018 World Food Championship Sandwich the Cuban Reuben by Chef Dave Molina. They have carry-out so grab a sandwich and (adult) shake and head over top Top Notch to throw axes (we're BYOB!).
For Pizza Go to Pi Pizzeria
Pi Pizzeria MX Downtown STL is the best spot for pizza and craft beer. You can choose a deep dish or thin crust pizza, and there are gluten-free options. Pi is a 5 minute walk from Top Notch.
We don't know about you, but we're excited spring is here. We hope to see you at Top Notch Axe Throwing in downtown St. Louis or St. Charles. When you stop in, let us know what you thought of our other recommendations. See you soon!