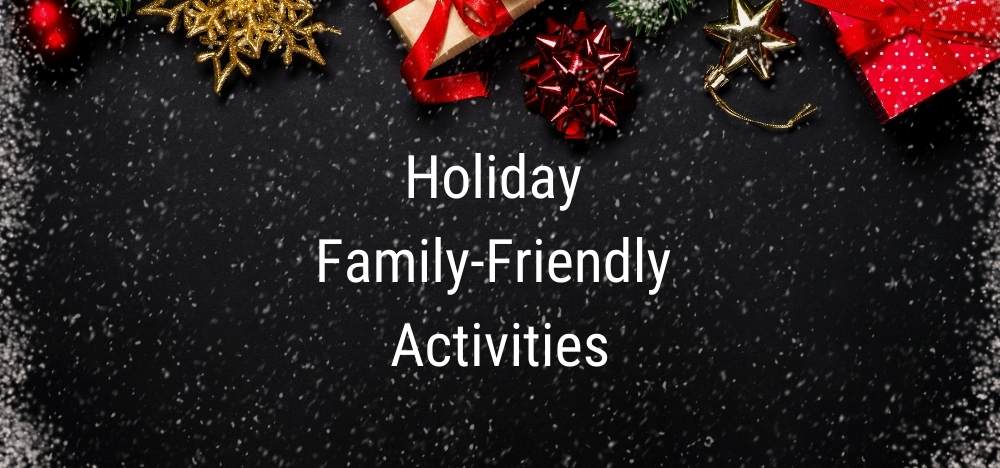 Holiday Family-Friendly Activities
December 8, 2021, by:
Top Notch Axe Throwing
Choosing holiday family-friendly activities can be challenging. You want to make sure everyone has a good time. The various ages in the group typically guide decision-making. It's essential to know the group and choose the appropriate activity for the most people in the group. If you have concerns that a few people won't like the activity, reach out to them beforehand and ask if they would be okay greeting everyone or cheering from the sidelines, depending on the activity. You'll ensure everyone can participate, but not everyone has to complete the activity.
Axe Throwing
Most towns have an axe throwing venue nearby. Top Notch Axe Throwing hosts plenty of family gatherings during the holiday season. With four locations, all Top Notch locations are convenient. Make the drive the shortest for the most people, and everyone will be happy.
At Top Notch recommends everyone be at least age eight and have the ability to raise their hands over their head. The axe that everyone throws is relatively light at under 3 lbs, and the movement is easy with a bit of coaching from our Axe Masters. Walk-ins are welcome, but we recommend booking online to ensure you have room for everyone in your family.
Holiday Events
Holidays events can bring your entire family together. If your family is community-oriented, choose a public community event like Christmas light shows or fireworks on New Year's Eve. As a bonus, these events are typically free and handicap accessible. Here's a round-up of community events in the St. Louis area and Round Rock/Central Texas for the 2021 holiday season.
Holiday Concerts
It wouldn't be Christmas or any other holiday in December/January without live music. People of all ages love the music of the season, which will benefit your entire family. The Trans-Siberian Orchestra is one of the most recognized and enjoyed traditions here at the end of the calendar. Find out more about the St. Louis performance (December 30, 2021) here and the Austin performance (December 9, 2021) here.
Escape Rooms
If your family likes puzzles and playing games together, then escape rooms are for you. Mastermind Room Escape in St. Louis and St. Charles has two holiday escape rooms to choose from, including Home Alone and Elf Escape. Escapology in Round Rock has one live play Save Santa room.
About Top Notch Axe Throwing
Top Notch Axe Throwing is the #1 axe throwing business in the St. Louis area as rated by fans on TripAdvisor and Google. We have three locations in the St. Louis area including downtown STL, St. Charles, and Ballwin. In November 2021, we open a new location in Round Rock, TX. Reserve your axe throwing spot for your holiday family event today.