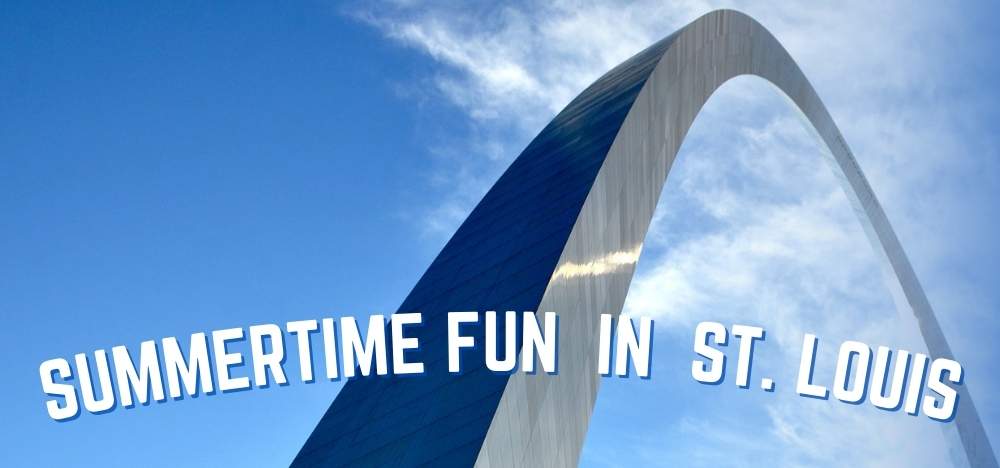 Summertime Fun in St. Louis
July 12, 2021, by:
Top Notch Axe Throwing
St. Louis is a terrific city to enjoy during summertime. There's axe throwing, unique outdoor places for exploring, and special events all season. There's summertime fun in St. Louis for all ages too!
Summertime Fun in St. Louis - Outdoor Activities
Ballwin Parks & Recreation
Ballwin is just outside of the St.Louis city limits to the west. The North Pointe Aquatic Center has a lazy river, water slides, diving board, rope swing, splash pad, and competitive lap pool. The summertime fun really kicks up a notch with special events like twilight swims and Friday family float days where you BYOB raft to float in the lazy river.
Mini Golf (AKA Put-Put Golf)
Most people know about the St. Louis Arch, but there's also the St. Louis wheel. It's a 200-foot high observation wheel with climate-controlled gondolas. Mini Golf at Union Station allows you to mini-golf just under the wheel, giving everyone a unique mini-golf experience. It's enjoyable at night when the wheel lights up. Mini Golf at Union Station is open 10 am to 10 pm daily.
Bee Tree Park
Bee Tree Park is a fantastic county park with the historical Nims Mansion onsite. It also has a stocked 10-acre lake that overlooks the Mississippi River and year-round bathrooms.
Summertime Fun in St. Louis - Indoor Activities
Top Notch Axe Throwing
The only axe throwing option in the city of St. Louis, Top Notch downtown, is conveniently located across from the Arch. Plus, Top Notch has three locations total, downtown, St. Charles, and Ballwin.
Indoor Rock Climbing
Climb So Ill has two locations in the St. Louis area, downtown and in St. Charles. This rock climbing business is known for its youth programming. Team CSI is a nationally recognized youth climbing program. You're in good hands at Climb So Ill, whether you're stopping in for a few hours or want to build skills over a lifetime. Recommended for kids age 7 and up.
Family Friendly Recommendations
Play Street Museum
If you have younger kids, the Play Street Museum is a fun place for the entire family to explore the indoor play area, complete with a town square. Plus, they have pottery and painting for kids. Kids ages 1 -8 will have plenty of open concept creative play options. You can skip the mess at home and enjoy the plethora of activities on-site at Play Street.
Something for Everyone Live Events
Local Amphitheaters
The Chestfield Amphitheater has a full listing of summer events. Local performers and nationally recognized artists swing by for a good time and excellent performances.
Busch Stadium
As the epicenter of baseball in St. Louis, Busch Stadium is the place to see live baseball. Go Cardinals! Plus, the stadium is host to other live performances all summer long. Just check the schedule for what's happening now for summertime fun in St. Louis. Fun Fact - Brett Eldredge threw axes at Top Notch Axe Throwing before performing locally at the stadium.
Summertime Fun in St. Louis
As promised, there's a little fun for everyone in St. Louis during the summertime months. We hope you enjoy axe throwing, rock climbing, live performances, and sports with friends and family.