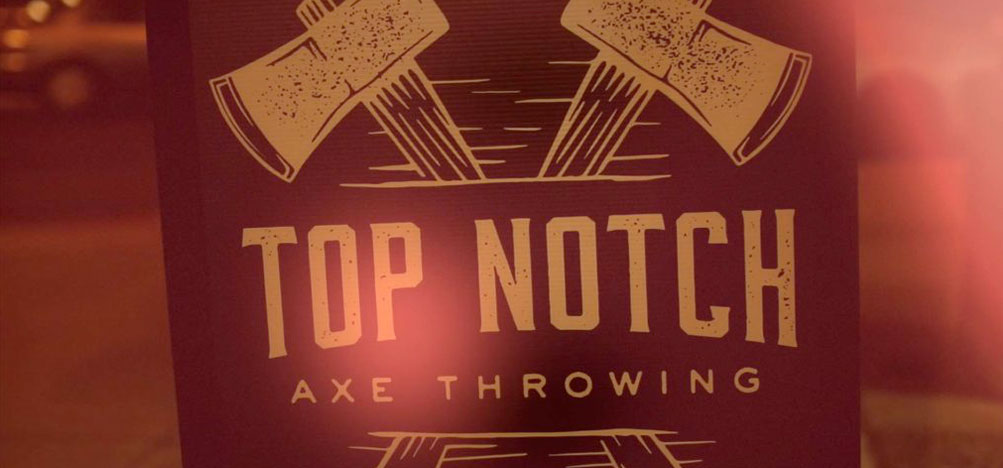 Throw Axes for Free on Your Birthday
July 29, 2019, by:
Top Notch Axe Throwing
Axe throwing is a terrific way to celebrate a birthday. We've made it easy to book an axe-throwing birthday party online.
3 Steps to Book an Axe Throwing Birthday Party
Book 6+ people online to reserve a spot for the party. DO NOT BOOK THE BIRTHDAY PERSON.
Note it's a birthday party in the note section when you book*. Party must be within 4 days of the birthday for the birthday person to throw for free.
Birthday person must show ID prior to throwing axes.
*If group members are booking online individually, each person should add the birthday person's name and the words 'birthday party' to the comment section when booking.
Don't forget, we're the #1 rated axe-throwing party venue in the St. Louis area!
Birthday Policy: If it's your birthday, you can throw axes at Top Notch for free with a group reservation of 6+ people within 4 days of your birthday. You must show your state-issued ID (or equivalent) with your birthday on it when you arrive at Top Notch. The group of 6 or more people must book online ahead of time and note it's for a birthday party. Other discounts cannot be included for birthday parties.