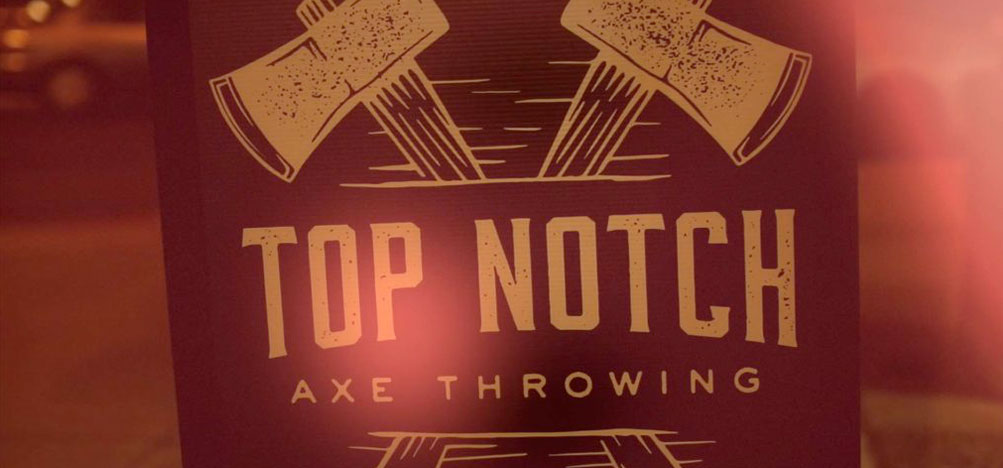 Throw Axes for Free on Your Birthday
February 1, 2023, by:
Top Notch Axe Throwing
Axe throwing is a terrific way to celebrate a birthday. We've made it easy to book an axe-throwing birthday party online.
3 Steps to Book an Axe Throwing Birthday Party
Book three or more people online to reserve a spot for the party. When you book 4 or more people, the birthday person throws for free. DO NOT BOOK THE BIRTHDAY PERSON ONLINE. At a minimum, you need four people for a birthday party, including the birthday person, to qualify for this promotion. 
Note it's a birthday party in the note section when you book*. The party must be within four days of the birthday for the birthday person to throw for free.
The birthday person must show ID before throwing axes.
*If group members are booking online individually, each person should add the birthday person's name and the words 'birthday party' to the comment section when booking.
Large Groups: If you expect a group of 25+ people for your axe throwing birthday party please contact us, we may be able to give you a discount when a large group reservation is paid in full in advance of your party.
Don't forget; we're the #1 rated axe-throwing party venue in the St. Louis area!
Birthday Policy: If it's your birthday, you can throw axes at Top Notch for free with a group reservation of 4+ people within four days of your birthday. At a minimum, the group must have three paying customers. When three people are booked online, then the 4th person, aka the birthday person, can throw for free. Additionally, the birthday person must show their state-issued ID (or equivalent) with your birthday on it when you arrive at Top Notch. The group must book online ahead of time and note it's for a birthday party. Other discounts cannot be included for birthday parties.