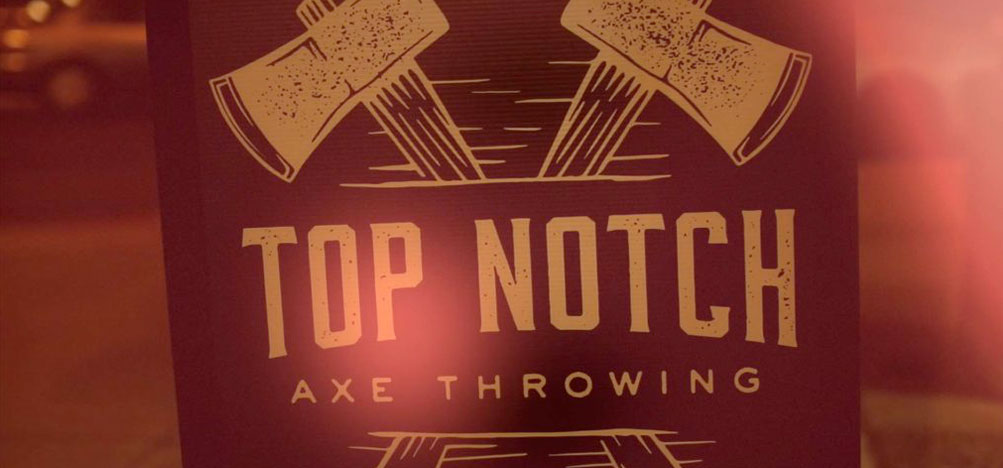 Top Notch St. Charles Location – Coming in Early 2019 – Update – We're open!
December 13, 2018, by:
Top Notch Axe Throwing
We're proud to announce a Top Notch Axe Throwing St. Charles location will be opening in early 2019. Our downtown St. Louis axe throwing location has taken aim for so many people that we're opening a second location to serve more people.
We know St. Charles well because we live here! We found a terrific location in Cottleville, specifically. So we'll be opening up an axe throwing facility right smack in the middle of O'Fallon, St. Peters and St. Charles. Plus, it will be easy to get to from Chesterfield too, if you're willing to cross the river.
So if you are up for the challenge of axe throwing, you can visit our downtown St. Louis location now, or you can sign-up for our St. Charles location updates. When you sign-up for updates we will email you key milestones as the new location gets closer to opening. We will also let you know when the Top Notch Axe Throwing St. Charles location opens so you can be first through the door.
In the meantime, here are a couple of things people love about our downtown St. Louis location. It's why we're ranked #1 of 66 for Fun & Games in St. Louis on TripAdvisor.
Axe Throwing Parties
 "Top Notch is a Bachelor Party Must. A group of 7 of us went for a 
bachelor
party
 and it was an awesome time. Basically, we spent half of our time just throwing axes at boards, and the other half playing games provided by Top Notch Axe Throwing. I would highly recommend this place to anybody looking for something unique to do in St. Louis. The best part is they allow you to bring in alcohol from a convenience store right down the road. So how could you beat throwing axes, and drinking beer?" - Ty L
Date Night Made Axellent
"Great date night! 
We received this as a gift to join another couple and throw axes. We really weren't sure what to expect but we had a lot of fun. A few people in our group were naturals and caught on right away. I had a little more trouble, but that wasn't a problem because one of the owners was making rounds and doing mini-lessons. After he watched me and showed me some tips, I caught on quickly. We played a few games and had a blast. We definitely want to bring a group back. BYOB is a huge perk!" - Steve T
Update: Our St. Charles Location is Now Open