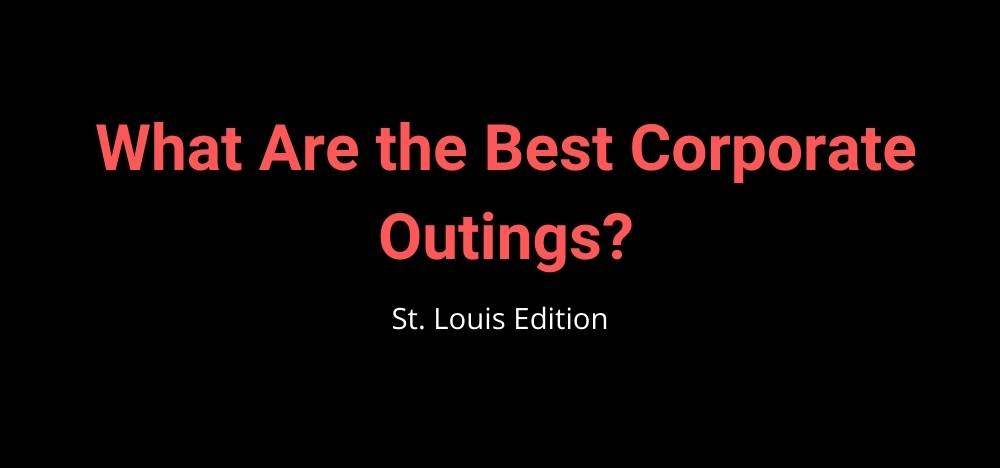 What Are the Best Corporate Outing Ideas?
August 12, 2020, by:
Top Notch Axe Throwing
We've pulled together the best corporate outing ideas for small and large groups in the St. Louis area. We prioritized a) having fun, b) getting out of the office, c) getting together in one place, and 4) a casual environment where everyone can feel at ease.
Whether you are focusing on just your department, the entire office staff, or hosting staff from out of town, these recommended ideas are sure to make everyone happy.
The Best Corporate Outing Ideas
#1 Axe Throwing at Top Notch Axe Throwing
Everyone loves a little physical activity. Axe throwing requires some movement but isn't overwhelming for people. Most people can throw axes once they learn.
Top Notch Axe Throwing is especially great because newbies and skilled throwers are welcome. There are Axe Masters on hand to help you learn and give tips on how to improve. Plus, Top Notch has an entire arsenal of throwing implements, including ninja stars and throwing cards. Just ask your Axe Master.
BONUS: Top Notch is BYOB or has catering options. Having food options means throwing axes at Top Notch is both economical and can save you time planning snacks and food. Groups of 24 - 100 are welcome—checkout Top Notch Axe Throwing's Corporate Team Building page.
#2 Volunteering
Let's face it; everyone needs a little help from time to time. You and your crew have a job, show how grateful you are for your employment by sharing a little love in your community.
Volunteer opportunities abound in the St. Louis area. For example, you can volunteer with the United Way of Greater St. Louis. Each fall, typically in September, the United Way has a Day of Caring. This event brings together most businesses in the St. Louis area for a day of volunteering at nonprofits across the community. It's well organized and impactful.
The United Way also highlights specific volunteer opportunities from across the region on its website.
#3 BBQ at the Park
Pick a local park, rent a pavilion, and host a BBQ. Everyone enjoys a little outdoor time with a good meal. There are plenty of St. Louis based BBQ chefs to choose from, so choose your favorite and give their catering line a buzz.
Your corporate outing BBQ will be a huge hit when everyone is encouraged to bring their favorite lawn game; Corn hole, frisbee, bird watching, cards, the options are endless. Simply encourage everyone to bring something fun, and you'll have plenty of activities.
About Top Notch Axe Throwing
Top Notch Axe Throwing is consistently rated as one of the best team building and corporate outing locations in the St. Louis Area. We have three locations including downtown St. Louis, St. Charles, and Ballwin. Contact Top Notch Axe Throwing for your corporate outing today.