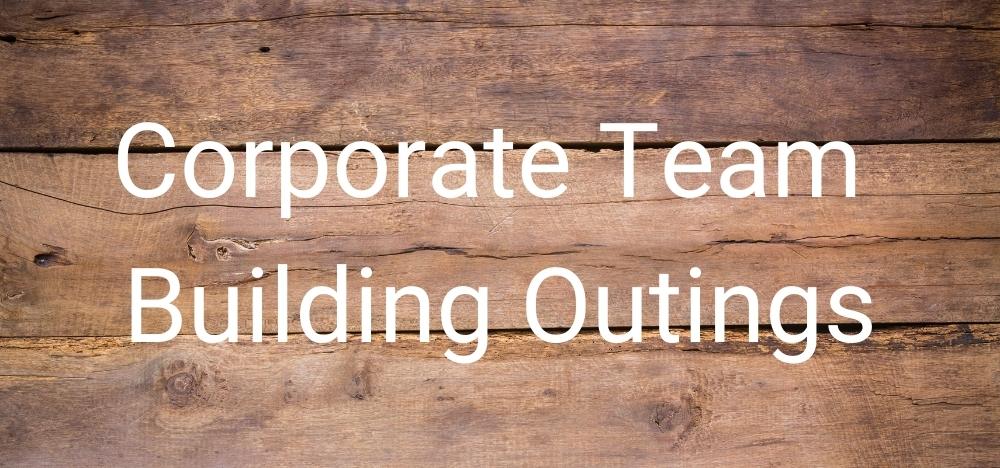 Corporate Team Building Outings
April 18, 2022, by:
Top Notch Axe Throwing
As everyone comes back into the office, we've been experiencing increased requests for team building events. Axe throwing is an ideal team building outing because it's fun and doesn't take too much time. Plus, everyone on your team can participate. We would love to host your next team building outing at Top Notch Axe Throwing but just in case you want to explore different options; we've pulled together a list of exciting ideas.
Puzzle-Themed Team Building Outings
Escape Rooms
Most major cities and suburban communities have one or more escape room businesses. Escape rooms are themed rooms with a game master. The game master gives the team clues that you have to solve to escape the room. If you solve all the clues, you escape! You usually have one hour to escape, and the clues challenge your team to work together to solve them. Along the way, team members typically learn something new about each other. But the real benefit is fun!
St. Louis
The top-rated escape room in the St. Louis area is Mastermind Room Escape. We've played their rooms and highly recommend them. The staff makes checking in a breeze. There are a variety of rooms to choose from, and they have a conference room available with catering options.
Round Rock, TX
Escapology is the top-ranking escape room in the Austin/Round Rock area, and it has the highest reviews on Google and positive ratings on Trip Advisor. Although we haven't been able to visit (we're new to the Round Rock area), we hope to visit sometime soon. Their rooms look like a lot of fun, and many of our axe throwers recommend them.
Scavenger Hunts
Whether you plan it yourself or go with a professional scavenger hunt planning company, a day learning new things is always a good thing. Scavenger hunts typically cater to your team's needs. Do team members want to know more about the community just outside the office doors? Then pick a hunt that visits local hot spots. Are you trying to get your team to work together better? Then choose a hunt that focuses on collaboration. If you're looking for something fun to do, plan your scavenger hunt, and your team will be happy.
Adventurous & Active Team Building Outings
Everyone's health and happiness are essential to their job. The best way to stay healthy and happy is to get moving. There are plenty of options for active and adventurous team building.
Axe Throwing
We know, we know, we really love axe throwing at Top Notch! We are also one of the top team-building activities where we have locations. We have locations in downtown St. Louis, St. Charles, Ballwin, and (new!) Round Rock, TX. We can host groups of up to 100 at our downtown St. Louis location. Most of our team building groups are between 25 - 60 people. Due to axe throwing's popularity, most people have tried axe throwing, but just in case, we have Axe Masters on hand to help everyone throw. Our locations are BYOB or depending on your location of choice, and we offer catering. Just contact us, and we'll be happy to set something up with you.
Laser Tag
Our corporate customers highly recommend the often-overlooked activity of laser tag. It makes sense; who doesn't love a friendly laser tag match with their co-workers? Everyone can do it, and all it takes is finding a laser tag location and showing up. Laser tag business owners are a lot like axe throwing business owners in that we're laid back people who like to encourage fun. Laser tag is not something most people get to play every day. We recommend it because of its uniqueness and opportunity to have fun. It's adventurous without overwhelming your team members.
Rope Courses
Finally, rope courses are a tried and true team building activity for a reason. Most team members find them fun and are comfortable enough to try new heights. You know that they are purposefully inclusive if you've been to a rope course before. Having grown over the years as a standard in the team building scene, ropes courses make sure everyone on your team can participate at whatever level they are comfortable doing so. Although it might not be the latest flashy thing, rope courses help teams work together better. They are usually located in environments unique to them and/or beautiful outdoor settings. We find this to be a big bonus.
About Top Notch Axe Throwing As a Team Building Outing
Top Notch Axe Throwing offers a unique corporate team building experience for your company or department. Our BYOB facilities in the St. Louis and Austin areas are ready to host you for axe throwing fun. We've been in the axe throwing business for a while, and corporate team building groups have always been a highlight. We've hosted large and small corporate teams and a few famous folks looking for something fun to do. Call us at 314-855-1242 9 (MO locations) or 512-551-3551 (TX location) or email at info@topnotchaxe.com. Here's our team building page in case you want more information.