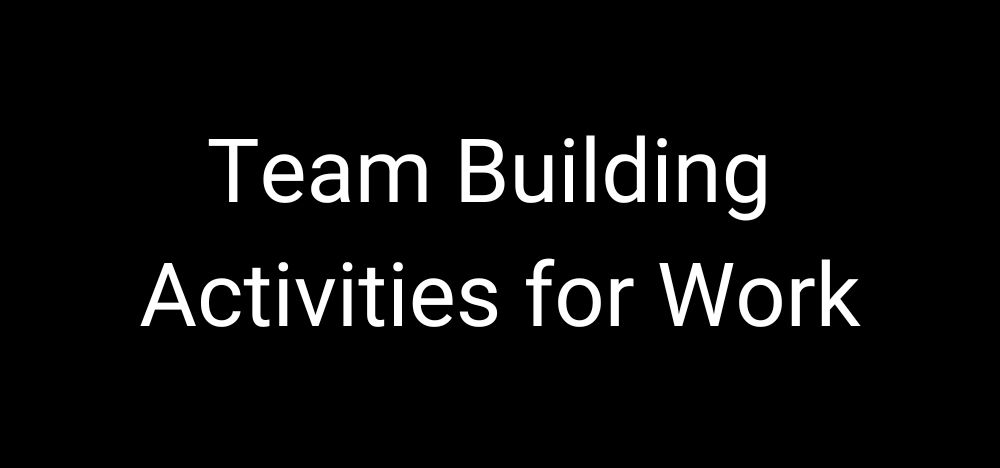 Team Building Activities for Work
August 26, 2022, by:
Top Notch Axe Throwing
We're in a new era of team building. Post-COVID-19 pandemic work looks very different from 2019. So, what are common team building activities for work?
Fun: Team building activities that are fun for everyone. We can't highlight the word FUN enough.
Avoid skill building or leadership activities. It's not the best time to build them for most teams. As a collective, people have been overwhelmed with the changes of the past two years. Most lives have transformed in one way or another. Everyone has a full plate and is trying to avoid burnout. Mental health is top of mind for most people.
Additionally, many workers continue to have health concerns about being around groups of people and may or may not bring this up in the workplace. Many people want to keep themselves, their families, and co-workers happy and healthy right now. Even so, they are up for a bit of fun at work. We're starting to see team building activities that help people reconnect or even build relationships be successful.
Team Building Activities for Work
Axe Throwing
Check out the nearest axe throwing establishment to you. Choose a location with plenty of space so everyone can spread out comfortably. Let everyone know they can dress casually and must wear close-toed shoes.
At first glance, axe throwing might look like it's too physical of activity for everyone. Based on our experience at Top Notch Axe Throwing, it is one of the most inclusive activities that everyone is willing to try. If the person can move an arm, we can help them throw an axe. It's ideal to throw an axe overhead, but we have experience we all kinds of different "axe shots." Additionally, we supply ninja stars and throwing cards. These throwing items are just as fun, much lighter, and more versatile than an axe.
Compliment Wall
"Return to the office" means something different to each company. A compliment wall, virtual or on an actual wall, is fun and upbeat for everyone, and it's also low cost and simple. A compliment is a place where everyone can provide anyone a compliment. It's best to encourage everyone to participate but not make participation a requirement. Leave people plenty of time to participate because you'll want to stress compliments of the highest quality. You'll want to clarify that you're not looking for a "good job" or "...completed on time...". You're seeking compliments that will go down in the history of the business—highlight employees' achievements to be celebrated due to their extraordinary nature.
We spoke to our marketing agency about this, and they loved the idea. In recalling why they might add a compliment to the wall, the owner said she once worked with someone who administered CPR to a colleague that has an unexpected heart attack. A life was saved! Someone else told a story that a co-worker sent dinner to her house during a Zoom meeting when she witnessed the colleague trying to manage her children during summer vacation. Someone else noted that they appreciated working with someone because they "paid it forward" by always making it easy to open in the morning.
Show and Tell
We know we're not in elementary school anymore, but we promise this is a fun one. At work, show and tell can range from sharing something homemade (think pie, knitted scarf, a plant) to a demonstration of a hobby or award. Often people have won awards that they are proud of that they accomplished outside of work or as a result of a hobby (think pie!). Whatever the case, if you keep it light and fun, all participants will enjoy themselves. Remember not to force participation but gently encourage everyone. It's often helpful to provide a few examples before the big reveal day.
Get Your Team Together
Team building at work has changed due to the pandemic. What hasn't changed is everyone's need to feel connected to each other. Team building is a terrific opportunity to bring everyone together to connect. Remember to keep it fun and casual. Gone are the days of formal, training-like, team building events. Please consider axe throwing at any of our Top Notch Axe Throwing facilities. We enjoy hosting companies large and small in the St. Louis and Round Rock areas. Just contact us, and we'll give you all the details.