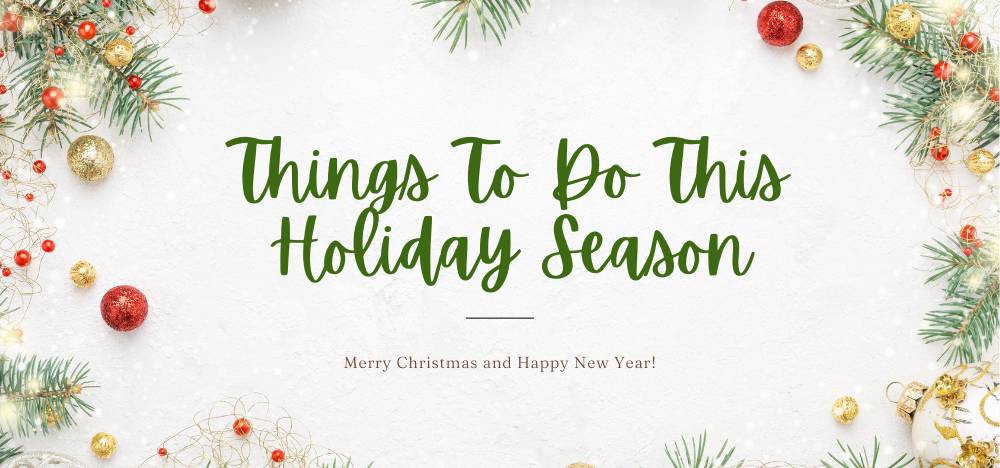 Things To Do This Holiday Season (2022 edition)
December 7, 2022, by:
Top Notch Axe Throwing
It's the holiday season, and it's time to celebrate. There are so many activities this time of year. Plus, it's the perfect time to get together with friends and family. Here are a few ideas for you:
Axe Throwing
We love axe throwing any time of year, but there's something special about throwing axes in December and January. It's cold or cooler outside, and it's fun to have a physical activity you can do with friends inside where it's warm. Everyone else agrees, and it tends to be a busy time of year for us. We recommend making reservations, but they aren't required. Don't forget; you can always host an adult Christmas axe throwing party.
Christmas Escape Rooms
Celebrate by tackling a few puzzles in a Christmas escape room. We recommend Mastermind Room Escape in St. Charles. They are a family-owned business like ours and have excellent options for Christmas-themed escape rooms.
Pop-Up Shops
We get most of our shopping accomplished online, but if you want something handmade, you can't beat the options at a pop-up shop. Typically these small shops are well-advertised locally and feature hyper-local handmade goods. We find gifts like candles, soaps, and hand-milled cutting boards at our local pop-up shops.
Craft Fairs
If you're looking for something handmade and truly unique, check out a local craft fair. Often held in churches, abandoned parts of malls, or community buildings, craft fairs bring together the most creative people selling their wares. Typical items include handmade wreaths, carved wood items, beard oils, gift baskets, beer, and so much more. You never know what you're going to find, but you do know you'll be delighted.
Holiday Lights
We love a good light display; who doesn't? The St. Louis area, where we're based, has a dozen excellent light displays, and the most famous is Anheuser-Busch's Brewery Lights.
Anything Santa
Santa! Let's face it; it's fun to see Santa, no matter your age. Every community has something Santa-themed. Sit with Santa for a selfie, have the kids pose with Santa, pet reindeer, shake an elf's hand, and wear an ugly sweater if you want. We get visits from Santa while throwing axes, and he lights up the entire venue. Santa is magic, we know.
Merry Christmas and Happy New Year! It's almost 2023, and we're excited for what's ahead next year and hope you are too.
About Top Notch Axe Throwing
Top Notch Axe Throwing is rated #1 by customers on Google and TripAdvisor. There are four Top Notch Axe Throwing venues, including downtown St. Louis, St. Charles, Ballwin, MO, plus Round Rock, TX. We regularly host parties. Book axe throwing in MO or TX now. Don't forget you can BYOB!